The latest news as of April 2020:
We are so proud to be serving more than 1,500 complimentary meals per day across four Country House/school partner locations!  We expect meals to increase to 2,000/day next week as we add more "bulk meal deliveries" to Senior homes, Veteran communities, and first responders.
Thank you all for the continued, gracious, and inspiring support!  All locations will be closed on Sundays to allow our entire staff to rest and get one day of uninterrupted family time.

See below for addresses and info by location:
1) Country House Restaurant (Home-base)
5400 W. 127th St. Alsip
Phone: 708-389-4618
Complimentary Senior/Veteran meal delivery and pick up. Free soup pickup. Please call in all orders.
10:00am-5:30pm Monday-Saturday
2) Gilhooley's Grande Saloon (partnership with Saint Xavier University)
3901 W. 103rd St. Chicago
Phone: 773-233-2200
Complimentary Senior/Veteran meal delivery and pick up. Free soup Pickup. Please call in all orders.
11:00am-5:00pm Monday-Saturday
3) Marian Catholic High School (partner)
700 Ashland Ave. Chicago Heights
Free child meal pick ups for all under 18
11:00am-1:00pm Monday through Friday

4) Saint Laurence High School (partner)
5556 W. 77th St. Burbank
Free Veteran and child meal pick ups for all Veterans and all under 18
11:00am-1:00pm Monday through Friday
Any questions about these programs or if you are interested in supporting this initiative in any way, call us at the Country House Restaurant (708) 389-4618 Monday-Saturday 10:00am-5:00pm, or feel free to email anytime: Countryhouserestaurant@comcast.net
Please check out more info below, along with links to the media coverage our initiative has attracted and a link to our GoFund Me page.  All help is meaningful and has an impact, whether it's through volunteering, sponsoring a specific organization to support/feed, a monetary donation, or via kind thoughts and prayers!!!
To our shared community:
In response to the unprecedented and necessary effects and restrictions of the CoronaVirus on us all, Country House would like to share our efforts and plans to continue to serve our great community through this time!
We are very strong because of our community and we would like to update you on our plans during this time:
Beginning Tuesday, March 17th we will be offering free meals and deliveries to as many seniors in need who are unable to either get out or are having financial difficulties. Please give us a call to discuss at 708-389-4618 if you or someone you know is in need!
Also, because soup is nutritious and comforting to anyone with flu-like symptoms, we will be giving at no cost a quart of our homemade soup to all customers who want to stop in and pickup a quart!
We will be open for carry out and delivery of a majority of our menu on a daily basis. Also will have a selection of "family of 4" meals for $25. A great value!.. Our hours will be 10:30-6pm daily. Please see the details of those menus below.
Corned Beef and Cabbage/Potatoes
Chicken Parmesan/Pasta/Salad
Pulled Pork/Mac N' Cheese/Cole Slaw
Broiled or Fried Fish/Mashed Potatoes/Cole Slaw
Italian Sausage/Pasta/Garlic Breadsticks
Pizza and Tempura Veggies
The Country House Family has always been grateful for the strength we have shared with our community (Families, Friends, Schools, & Churches). In these times, we all see how valuable it is to support and help each other! We have always been grateful for our community and have always made it a priority to be there to strengthen and help in any way possible!

DONATE TODAY FOR THOSE IN NEED
We are raising money to continue to serve our community at the highest level!  In our first day we are proud to say that we sent over 200 meals to the seniors, families and kids needing a hot meal.  We want to keep our employees active, and help them feed their families.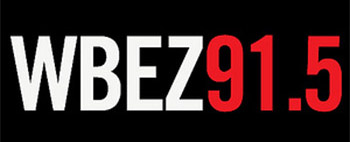 "When the governor ordered restaurants across Illinois to stop dining-in service last week because of coronavirus, Paul Boundas did not want to stop feeding people. So the co-owner of Country House Restaurant in southwest suburban Alsip went to Facebook. He asked folks to tell him about seniors and vulnerable families who might have trouble getting food in the coming days."

"A restaurant in south suburban Alsip is helping homebound senior citizens during the COVID-19 pandemic. Paul Boundas and his staff of cooks and waitresses at Country House Restaurant are taking matters into their own hands."
"We can't sit around and do nothing," Boundas said. View the news story on WGN 9.
SCHOOL FOODSERVICE
With today's emphasis on unhealthy eating habits, obesity, and the long-term effects of early childhood and adolescent nutrition, we sought to make a difference. We found that by using fresh ingredients and little or no foods that are processed or pre-packaged, we are able to control our costs and offer these higher quality foods at lower prices.
We are a family owned, independent restaurant that has been in business for over thirty years.
The restaurant was started with the idea of providing the highest quality, freshest homemade food in a family environment with affordable prices. On top of this we have always placed great value on strengthening the community around us.
Catering
By catering to our existing customers as well as local organizations, we quickly grew into one of the biggest catering companies on the South Side.
Pylian Estates
From the ancient groves of Pylos, our family and ancestors have produced this pristine olive oil for thousands of years. That's a long time.